The goal of the Laboratory for Energy Storage and Conversion (LESC), at the University of California San Diego Nanoengineering department, is to design and develop new functional nano-materials and nano-structures for advanced energy storage and conversion applications. Conversion of raw materials into usable energy and storage of the energy produced are common aspects of everyday life. The development of new materials to improve upon current capabilities is a key technological challenge of the 21st century. Advances will allow smaller more powerful batteries and will provide a greater ability to harness more sustainable energy sources. Our research focuses on the direct integration of novel experimental techniques with ab initio computation methods for rational materials characterization and design.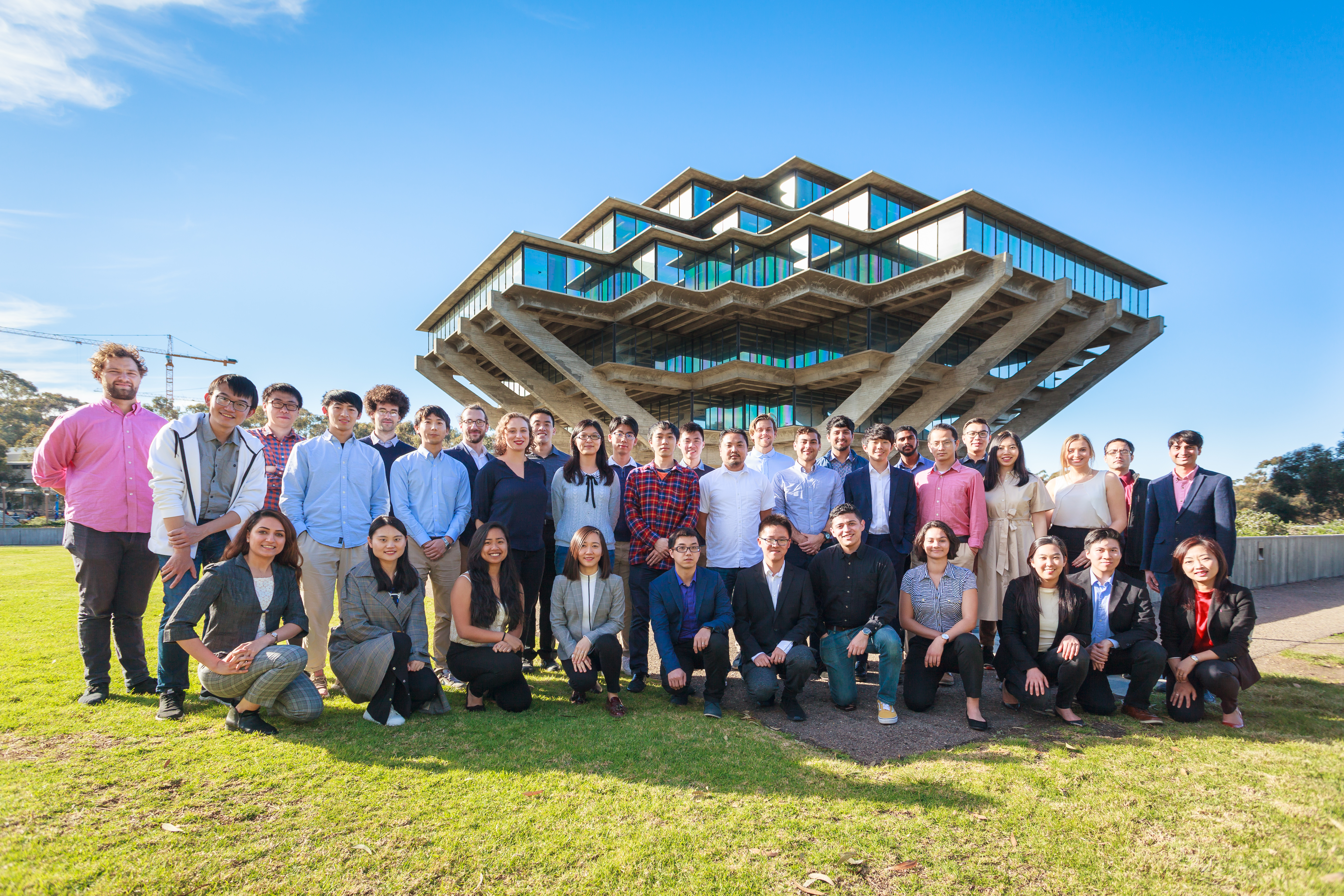 Shirley will deliver the Faraday Medal lecture at Electrochem 2020 in Nottingham. See more details at: https://twitter.com/RSCElectrochem/status/1245753528662085632?s=09
Learn more about our work: https://www.nature.com/articles/s41565-020-0657-x Learn more about the exciting news: https://ucsdnews.ucsd.edu/pressrelease/pathways-toward-realizing-the-promise-of-all-solid-state-batteries
The paper is "Thermodynamics of Antisite Defects in Layered NMC Cathodes: Systematic Insights from High-Precision Powder Diffraction Analyses" Find more details at: https://pubs.acs.org/action/showMostReadArticles?journalCode=cmatex
This article has been selected as an ACS Editors's Choice – an honor accorded to less than 1% of ACS publications. Free open access and other publicity actions to this article will be provided by the journal. Find more details about our article at: https://pubs.acs.org/doi/abs/10.1021/acs.chemmater.9b03646 Find more articles listed as ACS Editor's Choice at: https://pubs.acs.org/editorschoice/
New vision for MRS Energy & Sustainability from Shirley
as Editor-in-chief
Power to the Batteries - New center promises better batteries for low-carbon future
Solid State Batteries & The Future Of Energy Storage
Introduction and Advances of SOLID STATE LITHIUM-ION BATTERIES!
Credit to solid-state team in LESC:
Erik Wu, Dr. Han Nguyen, Jerry Yang, Dr. Jean-Marie Doux, Dr. Abhik Banerjee, Darren H.S. Tan and Sabrina Richardson
Sodium Batteries Could Make A Come -Back