Moses Kodur, an undergraduate student in Prof. Shirley Meng's group at Department of NanoEngineering, UC San Diego was awarded a prize for Best Presentation – Energy at the Gulf Coast Undergraduate Research Symposium at Rice University in 2015. Moses received the award from Prof. Meng. His undergraduate research work focuses on synthesis and characterization of novel sodium ion battery materials for energy storage. Congrats Moses!!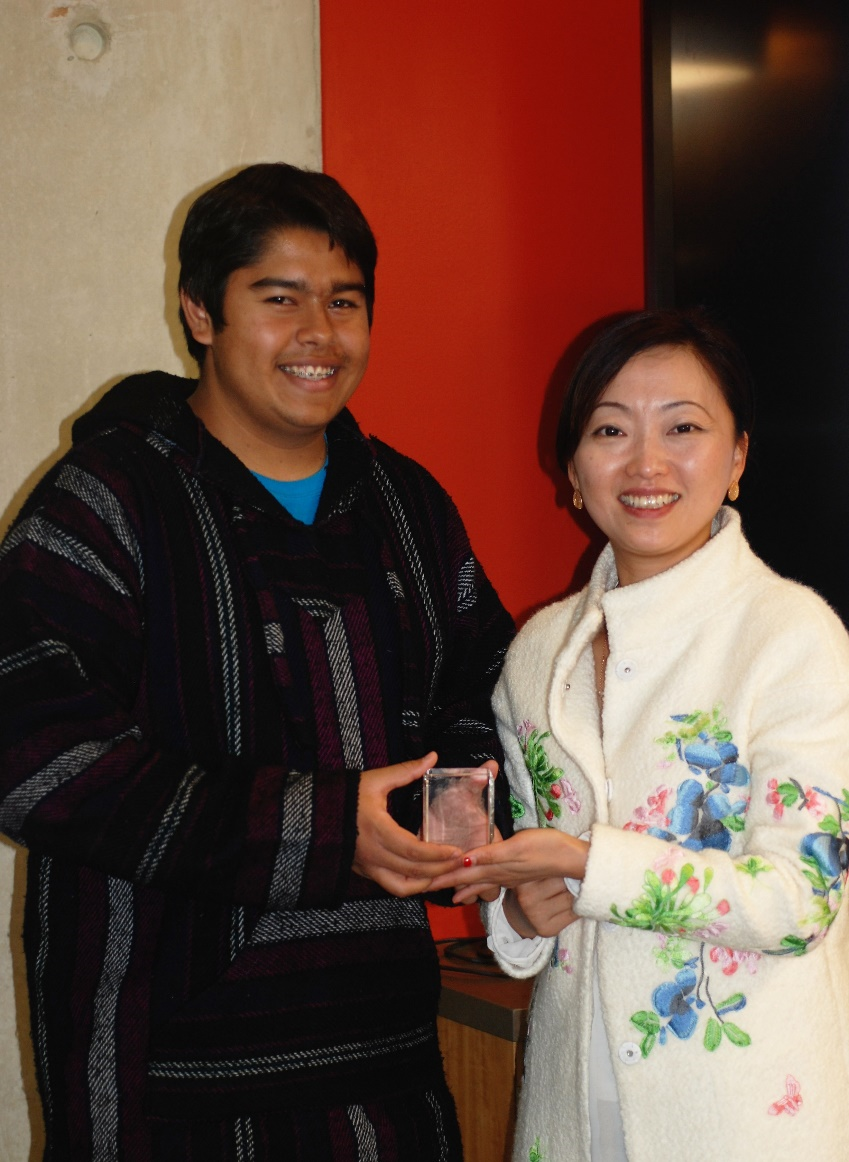 Moses received the award from Prof. Shirley Meng.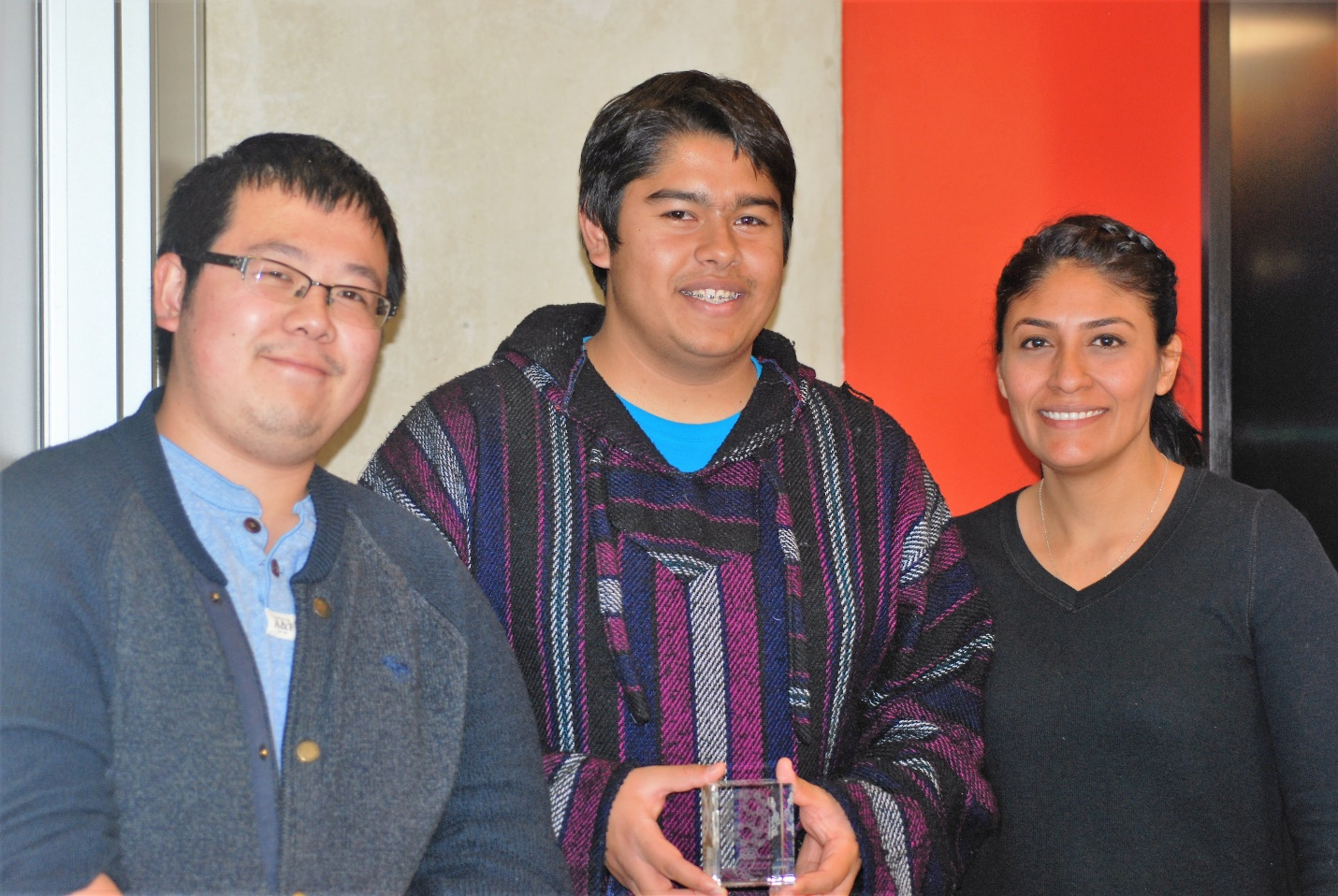 Moses received congratulations from the graduate students Chuze Ma and Judith Alvarado, who trained and worked together with Moses.